Diamond Kote Shakes comes pre-finished in several solid and several Duoblend colors. Diamond Kote even offers a custom color line! Chose a color that fits your style. Click here to see all available colors.
Just like RigidStack, RigidShake has the same technology that allows for perfect level install while providing strength and rigidity.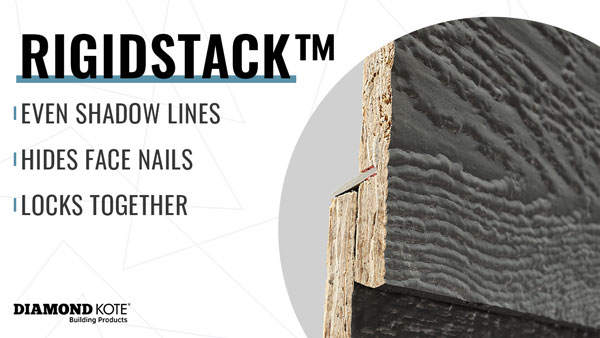 For more information concerning our products or services, or to schedule your own personalized appointment with us, contact one of our sales associates at (800) 524-7436.
Or Visit us at one of our convenient locations.