Endure Double Hung Standard Features
3 1/4" frame depth
SunShield® Vinyl
3/4" ComforTech DLA-UV with optional 1" IGU ComforTech TLA-UV & TLK-UV
Welded frame and equal lite sash construction
Compound Tension™ balance system for a quiet and smooth operation (Roller-Tilt™ balance system may be required for extremely large or small window sizes)
Exterior glazing
Extruded sloped sill
Neopor® Insulation
INNERGY® thermal reinforcements
Cove sash profile offers a contemporary look that adds elegance to the sash
Dual weatherstripping
Two integrated DualTech™ sweep locks and tilt latches (Windows less than 24" have a single passive DualTech sweep lock and low profile tilt latches)
Dual vent locks allow for worry-free operation while withstanding impact
Extruded aluminum half or optional full screen with UltraVue™ fiberglass mesh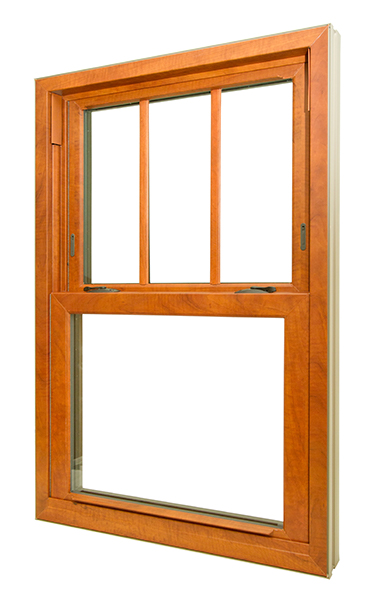 Aspect Double Hung Standard Features
3 1/4" frame depth
SunShield® Vinyl
3/4" ComforTech DLA
Welded frame and sash construction
Roller Tilt® balance system for a quiet and smooth operation
Exterior glazing
Extruded sloped sill
Cove sash profile offers a contemporary look that adds elegance to the sash
Dual weatherstripping
Two surface mounted sculptured sweep locks and tilt latches (Windows less than 24" have a single sweep lock)
Dual vent locks allow for worry-free operation while withstanding impact
Roll formed half screen frame with BetterVue®screen mesh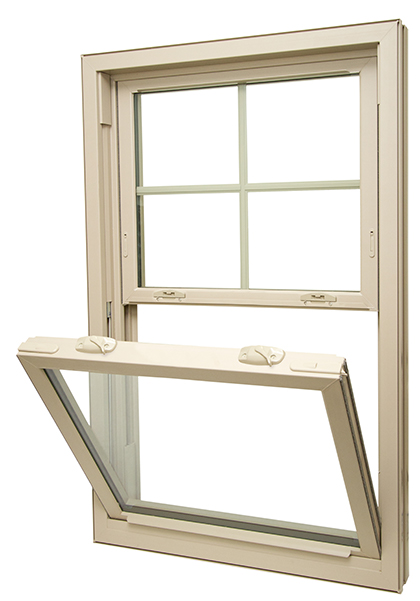 ecoLite Series Double Hung Standard Features
3 1/4" frame depth
SunShield® Vinyl
3/4" Insulated glass with Intercept Blackline™ spacer
Welded frame and sash construction
QuickTilt™ balance system for ease of operation
Exterior glazing
Extruded sloped sill
Dual weatherstripping
Double vent stops allow for worry-free uniform operation while withstanding impact
Roll formed aluminum half screen frame with BetterVue™ fiberglass mesh
Available in White only!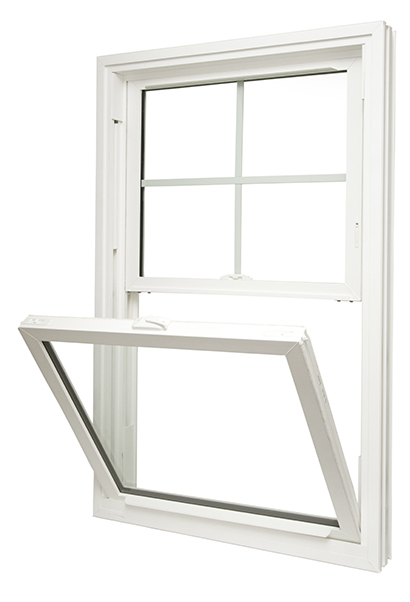 Aeris Double Hung Standard Features
Premium Oak, Cherry or Maple hardwood interior
3¼" frame depth
Proprietary European formulation vinyl
1" ComforTech™ DLA-UV
Welded frame and sash construction
Compound Tension™ balance system for a quiet and smooth operation (UltraVue® balance system may be required for extremely large or small window sizes)
Interior glazing
Extruded sloped sill
Wood lift at lock rail
Neopor® insulation
Dual weatherstripping
Two integrated DualTech™ sweep locks and tilt latches (Windows less than 24" have a single passive DualTech sweep lock and low profile tilt latches)
Extruded aluminum full screen with UltraVue®fiberglass mesh (Screen Frame matches exterior window color)
Jamb pocket color coordinates with stain and paint colors

For more information concerning our products or services, or to schedule your own personalized appointment with us, contact one of our sales associates at (800) 524-7436.
Or Visit us at one of our convenient locations.